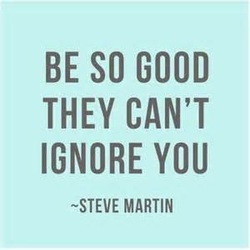 By Jack DiMatteo

It seems this question confounds just about every independent consultant I meet. What's the answer? Charge what the competition does? Charge what the market will bear? The simple answer - there is no simple answer.

While most consultants are technical experts in their field, very few possess any experience with marketing or business development. While supremely confident dispensing professional advice, they often resemble a first time comic at open mike night when it comes to pitching potential clients.

A marketing plan is complex and directly impacts what a potential client is willing to pay for the perceived value you offer. Perception is drawn from LinkedIn profiles, websites, brochures, business cards, testimonials and the general company you keep. If you charge $350 an hour because that's what you heard the biggest of blue chip consulting firms charges for the same expertise, then plan on staying home and getting acquainted with the Price is Right, Montel Williams, Maury Povich and The View because watching day time TV will keep you occupied while you wait for the phone to ring. The blue chip firms have offices, websites, marketing support, reputations, accomplishments, referrals and an army of credentialed professionals consistent with commanding $350 an hour rates. Do you really think the client will pay an independent consultant the same rate they would pay a top shelf, worldwide firm?

How comfortable are you with being uncomfortable? In other words, would you be okay with holding out for $150 an hour and being billable 2 weeks each quarter or would you rather charge $75 an hour and be billable 35-40 hours every week each quarter? Would you take a reduced rate for working close to home, having flexible hours or working remote? Do you have the courage of your convictions to charge more for long commutes, out-of-town travel or slow payment terms? Do you find selling and negotiating distasteful? Do recognize a theme here?

Delivering services may arguably be the easiest part of this equation. You are on the other side of the looking glass now and it's understandable that you are overwhelmed. You are doing things you never had to do working your corporate America job – marketing, selling, negotiating, writing contracts, invoicing and collecting. Your command (or lack) of these skills goes a long way in determining the rate you charge clients. Clients are paying for the value they perceive – not what you think you are worth. Just like a resume writer to a potential employer, you need to make the value proposition abundantly clear to the client. If they have to guess, they will most likely pass.

Let's go back to the original question – what rate should I charge? The best answer I can give is charge what is consistent with your perceived value to the market place. It may take some trial and error, but you should be able to narrow it down. I've had consultants looking to sub tell me their rate is $150/hour. A minute later they are down to $45/hour. Which is it? Better yet, how on earth am I supposed to market them to potential client? I will leave you with this thought. The $50,000 baseball card is really only worth what somebody will pay for it.